Andrew M. Daren, Psy. D.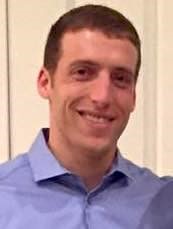 Dr. Andrew Daren is a licensed clinical psychologist who is originally from Connecticut. He earned his doctoral degree in clinical psychology from the Massachusetts School of Professional Psychology. His clinical experience includes providing psychotherapy and psychological assessment services with individuals across the age range. Dr. Daren completed his postdoctoral fellowship at the Cognitive Assessment Group in neuropsychology in May 2016 and subsequently joined the staff. Dr. Daren's interests within neuropsychology include the assessment of autism, learning disabilities, and memory impairment. Dr. Daren has been with the Cognitive Assessment Group since May 2014.
Dr. Brooke Kasirer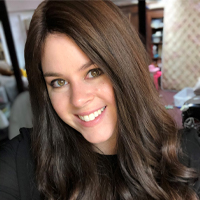 Dr. Brooke Kasirer is a postdoctoral fellow at Cognitive Assessment Group. She earned her doctorate and masters in School Psychology from St. John's University. She has worked as a School Psychologist for several years at Lawrence Union Free School District where she administered psycho-educational evaluations, conducted functional behavioral assessments (FBA), created behavior intervention plans (BIP), conducted individual and group counseling, and ran social-emotional learning programs. She has also externed At NYU Child Study Center's Institute for Learning and Academic Achievement, where she received training in neuropsychological assessment of children. Her clinical interests include neuropsychological assessment of reading disabilities and cognitive deficits associated with strokes. Dr. Kasirer also has an interest in the origin and prevention of Eating Disorders and conducted her doctoral dissertation on this topic.
Sadie Shin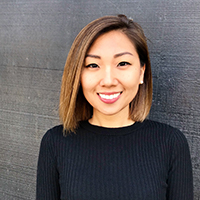 Ms. Sadie Shin earned her bachelors degree in psychology and sociology from New York University and is currently completing a doctorate in clinical psychology at Palo Alto University. She is highly experienced in neuropsychological assessment across the lifespan in hospital and rehabilitation settings. Ms. Shin's interests within neuropsychology include the assessment of neurodegenerative disorders and traumatic brain injury. Ms. Shin joined the team at the Cognitive Assessment Group in January 2019.
Selina Durgaprasad
Selina joined the team at Cognitive Assessment Group in December 2020, and serves as the practice manager.
She monitors the overall operations and works closely with the team to ensure client satisfaction at all times. All billing and administrative inquiries are handled by Selina.